I love helping teachers like YOU create passive income so you can enjoy flexibility of schedule, ease of financial worries, and claim back your independence and energy!
Teachers possess the communication, creativity, and analytical thinking skills to seamlessly enter the digital marketing space.
Let me show you how!
Hi! I'm Krissy!
Mom of Three. Teacher. Marketer. Course Creator.
Founder of Mother Compass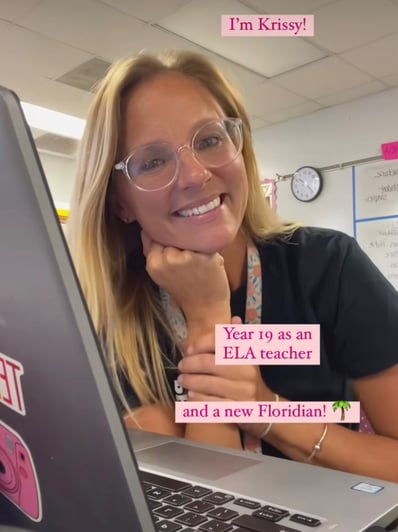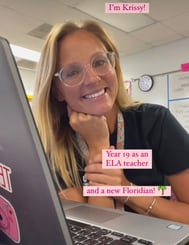 A little more about me...
I am full-time high school English teacher who recently made the bold decision to leave behind a comfortable, established life in Connecticut and move to Florida in search of sunshine and new beginnings.
But with this move came a $45,000 salary reduction.
And since I am unwilling to outside of my contract hours, nights, and weekends to supplement my teaching salary, I needed a plan. I found a way to monetize my teaching expertise to create and sell digital products with a small business that runs on automation.
My new passion is helping other educators and parents reach financial freedom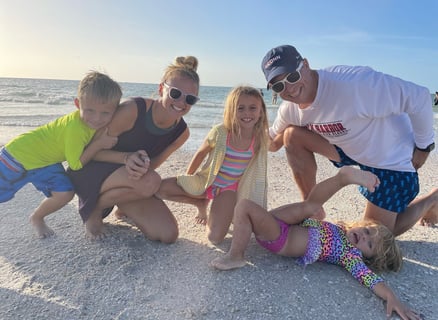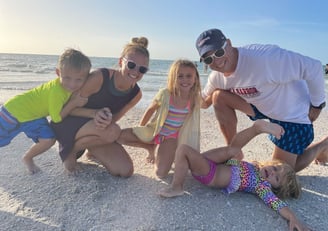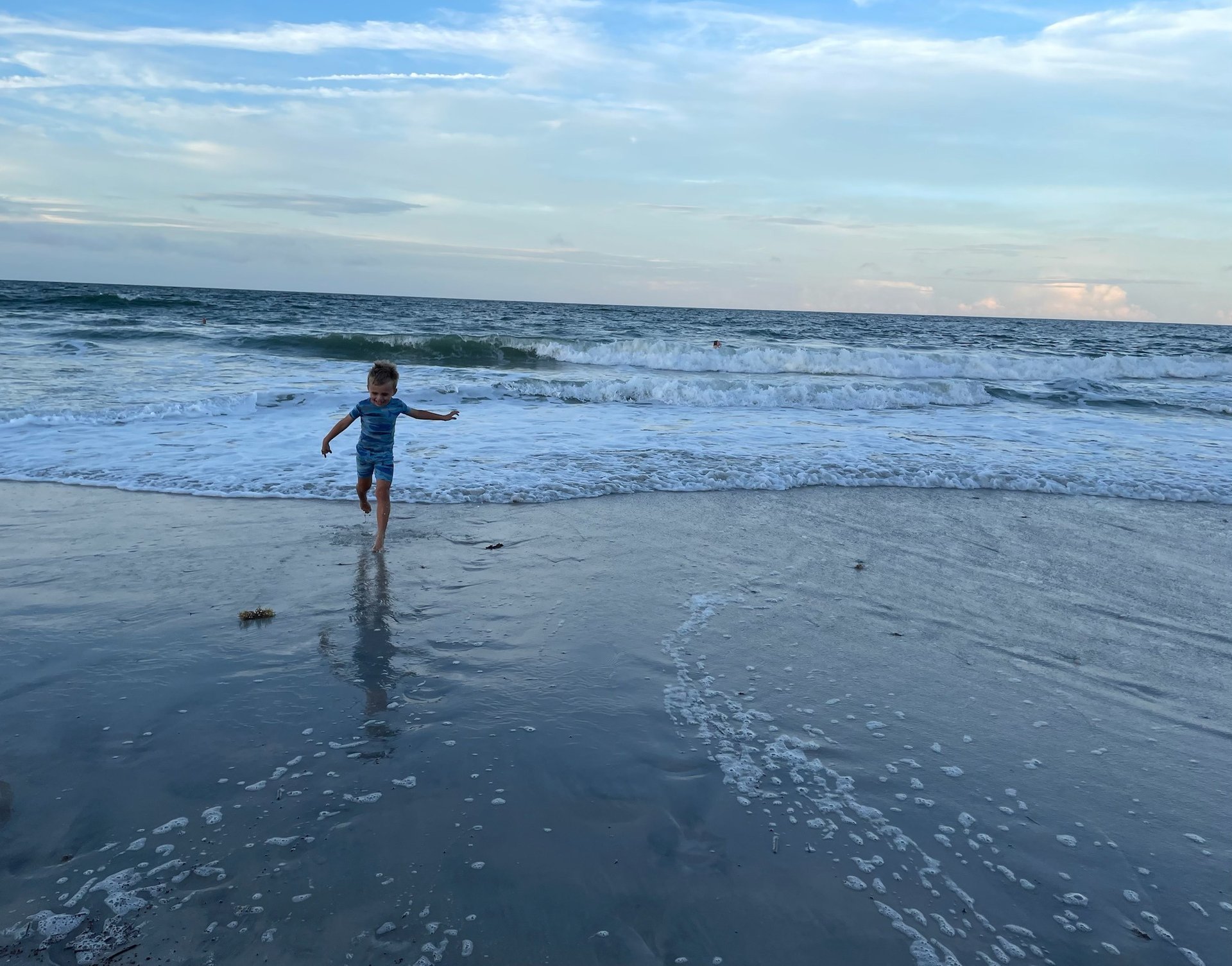 All we had lined up was my husband's job.
Summer 2022, my husband and I packed up established reputations, careers in education, and a charming house on a cul-de-sac (with the white picket fence, porch swing and all!) and journeyed down 95 South to move into a small AirBnb bungalow on the Gulf Coast of Florida.
We arrived in Florida excited, but exhausted.
Due to the teacher shortage, I was offered a job immediately at a very charming school.
I dove back in the grind of 5am wake ups, Monday-Friday work, nights and weekends of planning and grading, and the juggle of kid activities.
I've been a teacher for 18 school years. But now, it felt different.
In Connecticut, teachers are, more or less, appropriately compensated for their hard work and time. I genuinely felt appreciated by faculty and families. I was very much fulfilled.
But in Florda, I now had double the number of students, more preps, more contracted workdays, fewer personal and sick days, and my salary was close to cut in HALF.
I was back in the grind of teaching, parenting, and planning/grading once the kids went to bed.
Trust me. I am not afraid of hard work. I've worked nights and weekends while teaching, but this is no longer what I am willing to do.
It dawned on me.
Moving had been the kickstart to DEEPLY listening to myself and opening up the opportunities for new beginnings.
I needed to re-discover myself. Needed to listen to myself. I had to follow that Mother's Intuition--my compass.
So this journey has been my therapy, my job, my new awakening.
Mother Compass has been more than seeking financial freedom.
It has been setting professional boundaries, reclaiming energy and time, and feeling fulfilled and proud in a way I haven't felt in a long time.
I cannot wait to support other teachers and parents seeking what I needed.